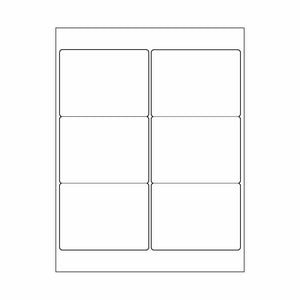 Horizontal Spacing:

0.125"

Vertical Spacing:

0"




Vertical Pitch: 3

"



Sticker Size+Margin=Pitch
Rounded Corners
** This product has one or more margins that may be unprintable because the margins are less than 0.25". If you intend to print to the edge of the label, we recommend you check your printer's capability.

FREE TEMPLATES

come with sticker purchase as attachments, ready for automatic download in PDF, DOC and OTT (openoffice) formats.